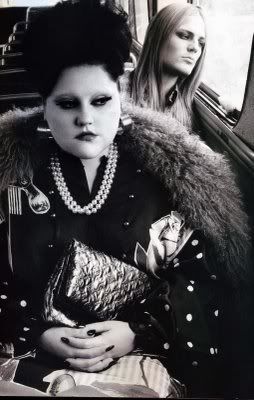 I would love to say that I've know about Beth for years and that I was one of her first fans but that isn't true. I only been aware of her existence for a little over a year . The first time I ever saw her was on a tabloid and the picture was of her sweating feverishly at a concert . Even through all the chaos of the photo I noticed the outfit she had on . As soon as I got in the house I googled her and was hooked from then on.
For the last few months Beth Ditto's Name has been echoing throughout the blogosphere Due to the highly anticipated release of her new line for UK based plus size clothing store
Evans
.Well that date has come and gone and from I hear
Beth Ditto at Evans
is doing well .Personally I loved Many of the pieces but was a little disappointed the line was so small .Despite that I'm excited to see whats next for her line .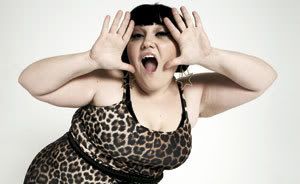 Beth Ditto's fearless attitude and eclectic fashion choices are a perfect recipe for artistic inspiration. I wanted to do a post on her today just because shes fab, Enjoy the eye candy.